Bikini Sport Top
$29.00
Sexy, sleek and sporty for a beach babe on the move, this scoop neck swim top boasts supportive styling trimmed with cool contrast.
Scoop neck
Contrast trim detail
TAB: nylon/lycra
All other colors: nylon/spandex. Imported
Related Products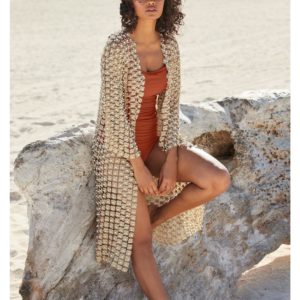 PEARL-EMBELLISHED DUSTER
Unique and alluring, this extraordinary duster is designed with an elegant open floral body highlighted by metallic silver shimmer. With all-over sheen and an array of embellished pearls throughout, this distinctive style adds an exquisite touch to any look.
$

179.50
BUY AT BOSTON PROPER