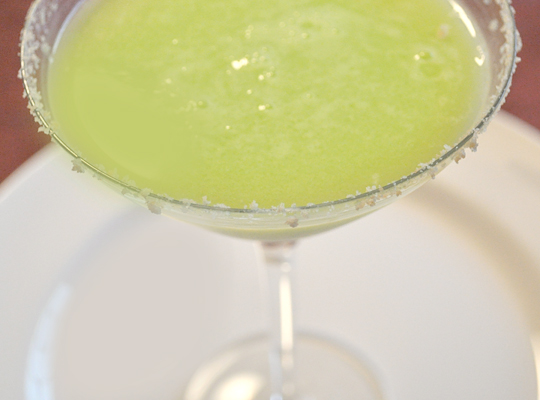 When I think of Key West, I think of a fun place where I can have any number of experiences. After all, it is the Southernmost Point in the Continental U.S., a small tropical island that makes one feel as if they are in the Caribbean without ever having to leave the U.S. I can take a dip in the Atlantic or Gulf of Mexico, go on a diving or sailing expedition, witness some of the most beautiful, world-renowned sunsets and eat some of the best seafood. And of course a trip to Key West isn't complete without a slice of that famous Florida recipe – Key Lime Pie – oh SO good! But have you tried it's cocktail counterpart? A fun summer drink that's cool, refreshing, a little creamy and reminds me of being in Key West, Mallory Square. Yes, I'm talking about the Key Lime Marini! This recipe is so delicious you'll want to have these ingredients on hand to make it again and again! Just think of hopping in that convertible, putting the top down and driving U.S. Highway 1, also known as the Overseas Highway and 7 mile bridge to Key West. A sip of this drink and you'll feel like you're in this sunny, relaxing and wonderfully tropical place.
KEY LIME MARTINI
3 parts vodka
1 part Licor 43
4 parts KeKe Beach Liquor
1 part fresh key lime (more if you like extra lime taste)
Graham cracker crumbs for garnish.
In a martini shaker, combine all ingredients and crushed ice. Shake well until chilled with ice crystals, strain into graham cracker rimmed martini glass. SO GOOD – enjoy!